Drain all the fluids from the engine.

Please DO NOT USE PACKING PEANUTS with the engine.

Remove The Shift Lever and Gear Shifter. Do not send with engine.

Remove the carburetor and intake manifold, unless you are also shipping the carburetor for rebuild.

A deposit of $200 is required with each engine.

Download or open the form below, fill it out and send with your engine. Form is in three formats for convenience.

The safest way to send the engine is to make a plywood box. At minimum, cut a piece of 1/2 inch plywood, slightly bigger than the engine. Drill four holes to match the foot peg mount holes. Secure the engine with four bolts and big washers. Use a thick cardboard box to enclose the plywood mounted engine.

You should insure the engine for at least $500 against shipping damage.

Sample prices for replacement parts


CT70/Z50

Kick start Shaft



  $ 28.00
Shifter Shaft    



  $ 38.00
Transmission Shift Fork

$ 45.00ea
Main Bearings



    $ 19.00ea
Transmission Bearings       $ 9.00ea

Flywheel Cover CT70/Z50   $ 46.00

Points Cover




$ 22.00
CT90/ST90/CL90/S90

Kick start Shaft



  $ 40.00
Shifter Shaft    



  $ 38.00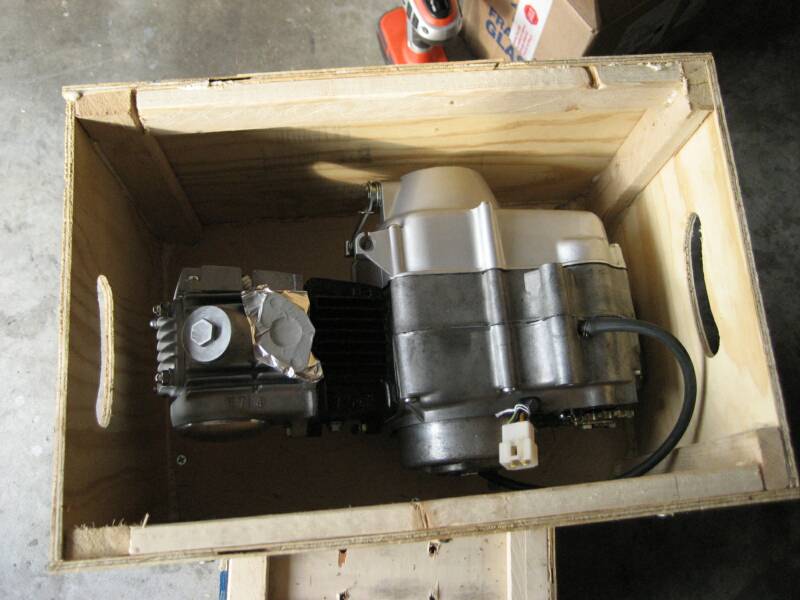 K & S Restorations

944 Rayford Road

Spring, TX 77386

NEW:

You can monitor your Bike or Engine Rebuild on your personal web page

FREE!!!!