Decal installation can be frustrating and if done improperly, will cost extra money and can sometimes ruin a finish. Following is an easy method to install decals on almost any surface. By using the Application Fluid, you have time to properly reposition the decal before the glue sets in permanently.
This technique can be used on any type of decals with great results.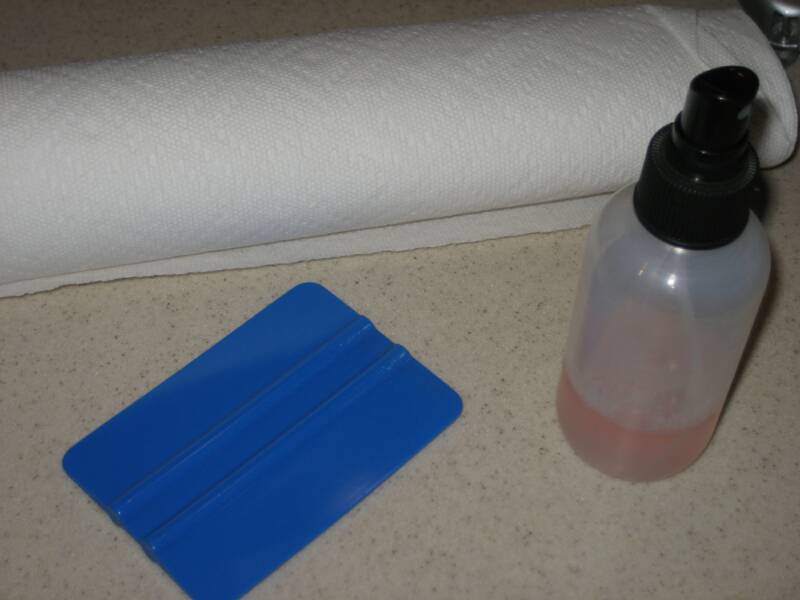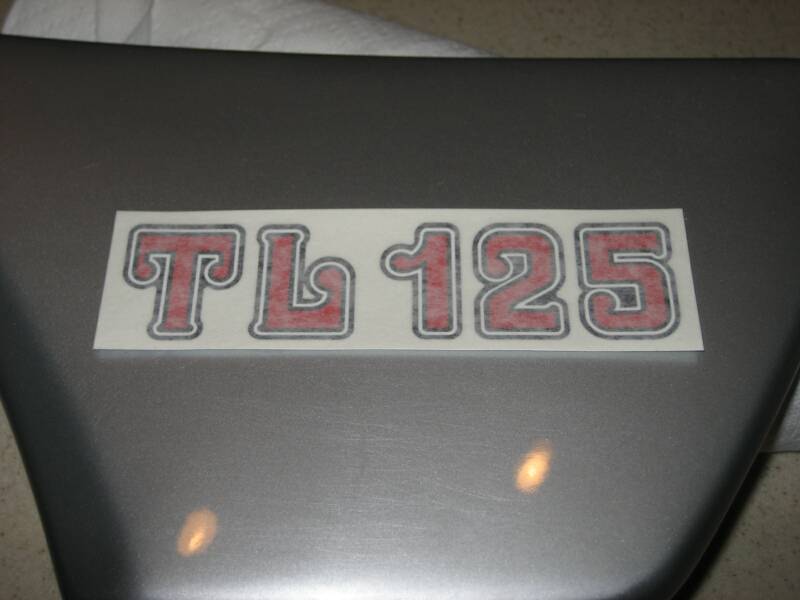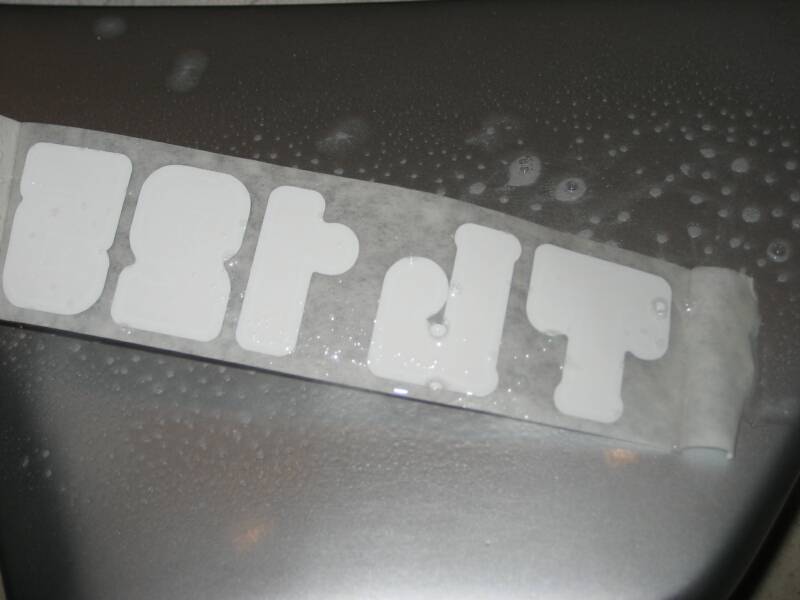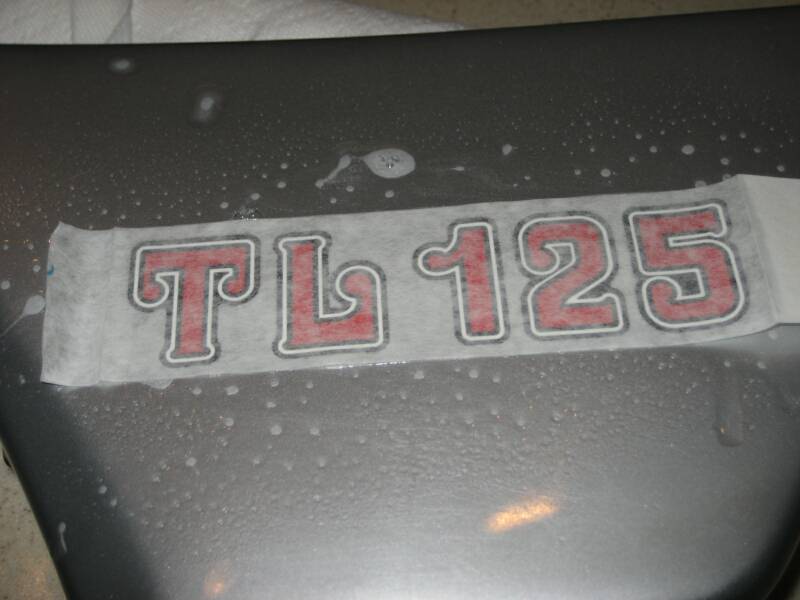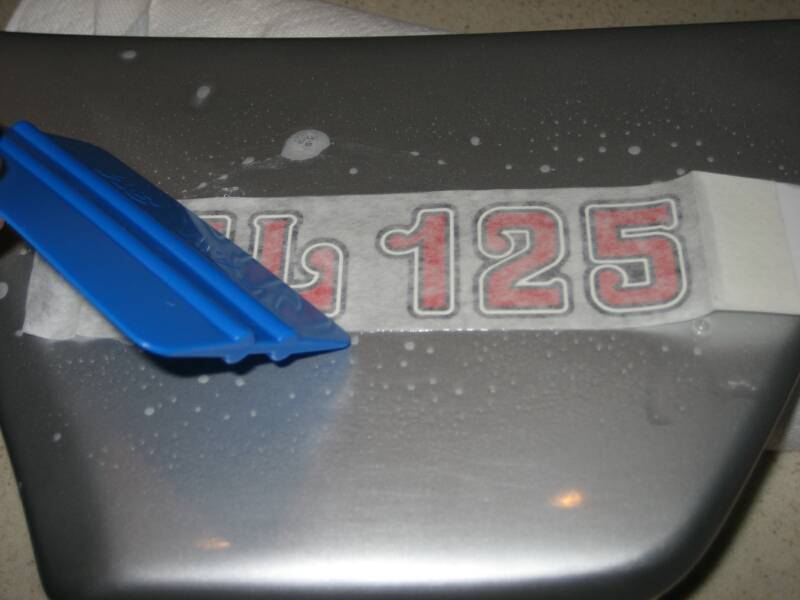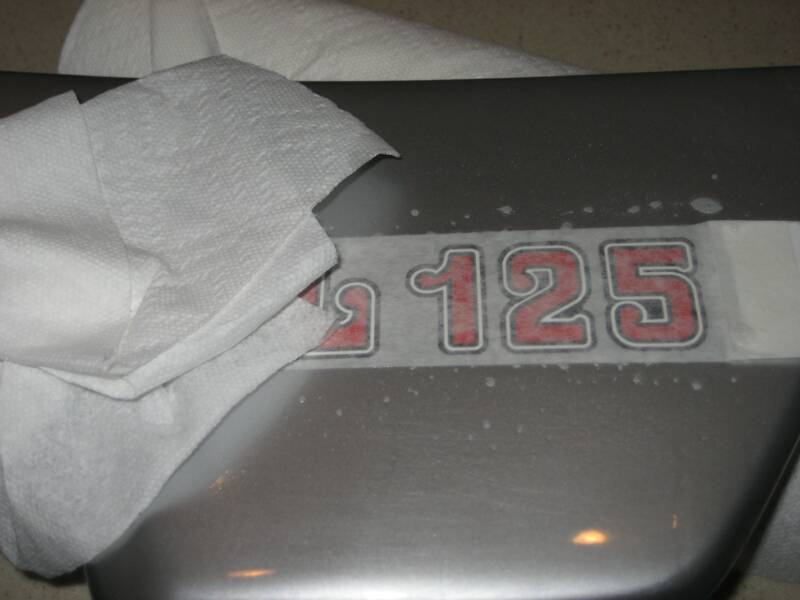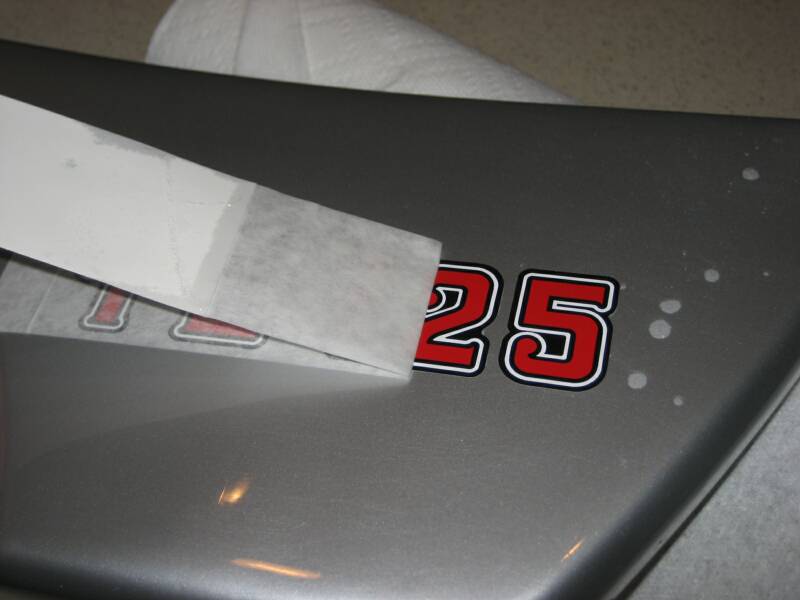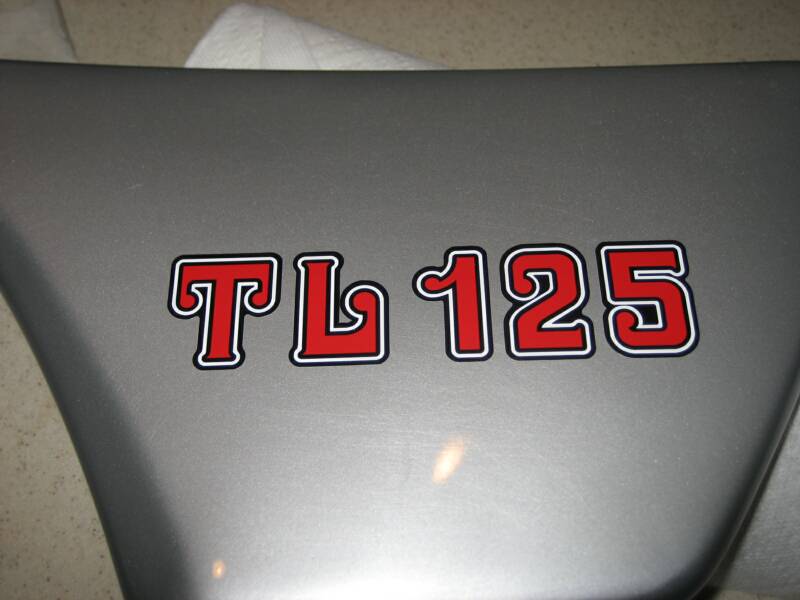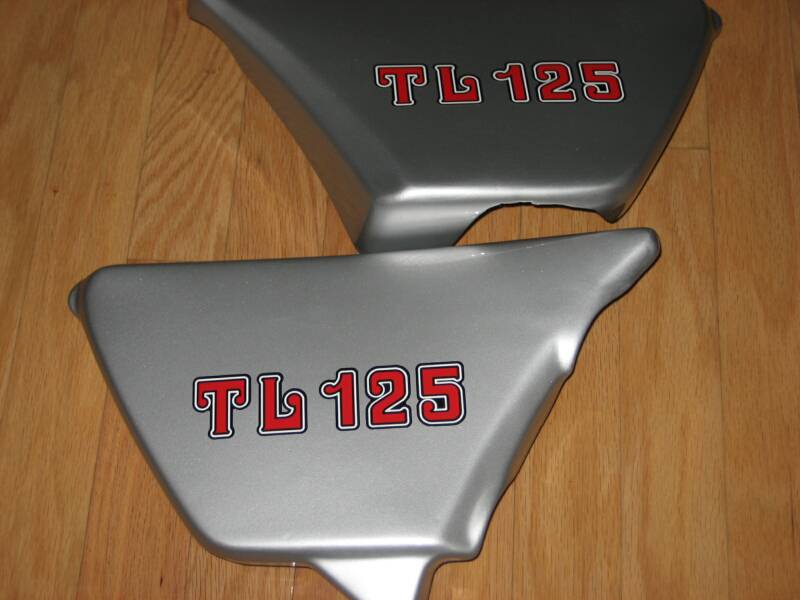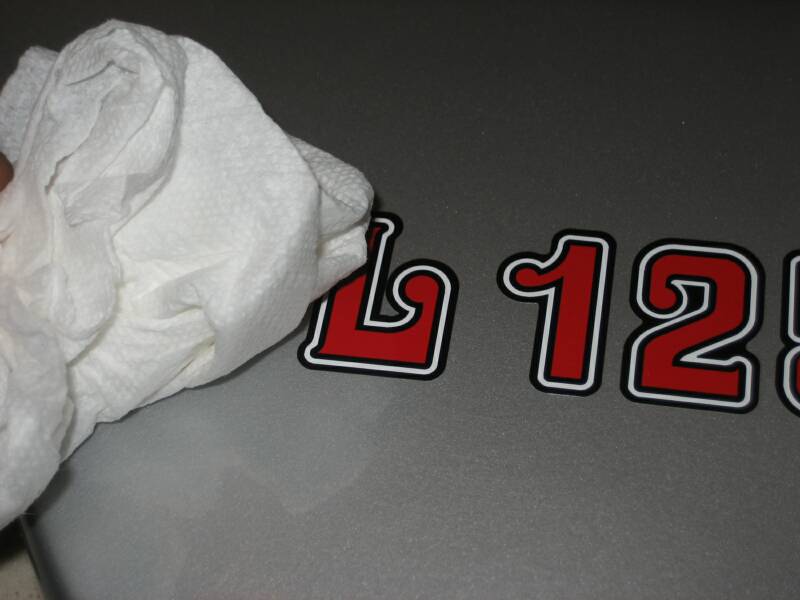 Basic Tools, Paper Towels, Squeegee, and Application Fluid.


Application fluid can be made by adding some dishwashing liquid to water.
Position Decal and check for proper positioning (do not remove backing yet)

Remove decal backing and spray fluid on the decal back and the part.

Apply decal and position it on the surface.

Use Squeegee or similar soft  tool to remove most of the fluid.

Use paper towel to smooth out surface and dry out most of the fluid.

After a few minutes, remove the decal top paper.

Dry and smooth the decal using paper towel.